How to Clean After Your Home Renovation
August 2018
There's nothing better than when your home renovation project is complete. The noise is gone, the workers have left, and you can finally use your space again. Unfortunately the construction dust is not gone, leaving you with the task of cleaning up your space. Lucky for you we are here to help you through the process of how to clean after renovation so you can enjoy your remodel.
How to Clean After A Remodel Project
Whether big or small, any type of home renovation project is going to require you to do a bit of cleaning before you dive back into your normal daily routine. Construction dust will fall anywhere and everywhere, and since it can be harmful to your family and pets, it's incredibly important to deep clean your home as soon as possible.
What Post Remodel Tools Will You Need?
Depending on the area of your home that you renovated, you may or may not need all of these tools, but you'll want to have on hand:
Rubber gloves

Protective eyewear

Face mask

Vacuum

Mop and/or broom

Mop Buckets

Trash bags

Cleaning solution

Cloths

Dust pans

Ladder/Step-Ladder
What Steps Should You Follow For Post-Remodel Cleaning?
No matter what room you remodeled, you should always start with wiping down your walls, molding, and hard surfaces. The safest way to clean your walls will be by dry dusting. Dust collects everywhere, so you will want to make sure that you don't forget to clean the molding and baseboards.
Once your walls have been cleaned, the next step is to clean your hard surfaces from the top down. Clean your countertops, the interiors and exteriors of cabinetry, handles, knobs, doors, and hardware. Don't forget to tackle any lighting fixtures, fan blades, blinds, curtains, vents, and ducts. Nothing is off limits for cleaning after a home renovation. A good rule of thumb is if it's in your home, clean it.
At this point all surfaces should be clean, and ultimately, more dust and debris will have collected on your floors, which is why your floors should be cleaned last.
For hard surface flooring:
To help eliminate fine particles of dirt and grit that can act like sandpaper and will scratch any floor, vacuum or sweep.

Do not vacuum with a beater bar unless the beater bar is switched off.

Use a dust mop to remove any remaining particles.
For carpet:
Vacuum regularly to avoid any dust and dirt particles from wearing on your carpet.

Call a professional carpet cleaner to ensure all fine dust and dirt particles are removed.
How to Remain Safe during Your Remodel Cleanup
Always make sure that you are wearing a face mask, as the dust particles can be dangerous. If you are standing on a ladder or platform to reach high areas, make sure to have someone nearby to keep you steady. Lastly, be sure that large pieces of debris, nails, and tools are removed and properly stored away.
Now, sit back, relax, and enjoy your beautiful new space.
Trends for 2018
Bold is Beautiful
Bright greens, moody blues and dramatic blacks will give spaces a glamorous, sophisticated feel this year. In fact, fabrics featuring florals on a black background are making a comeback, and they are not the only trend from the '80s we'll be seeing in 2018.
Neon and clashing colour hues, soft pastels and Memphis-style pieces will be prominent this year. The '80s are also inspiring kitchen re-designs in the form of mirrored backsplashes and high-gloss surfaces. However, this '80s fad will be more elegant and less kitschy than its predecessor.
Tech Savvy
Our favourite technology is finding its way into our favourite spaces. New York designer Wesley Moon believes that this year's must-have furniture will be inspired by the sleek curves of the iPhone. Fellow designer Timothy Corrigan agreed, "Who doesn't want to rub their hands along a smooth, rounded piece of marble? Touch is essential to design."
Kitchens are also receiving a digital makeover. Top designers expect that a foodie's favourite place will be redesigned with the digital chef in mind. "Look for areas with hidden charging stations to store devices like phones and tablets so that they are always operable, at hand and charged," predicts interior designer Jane Lockhart.
While tech may be trending, the industrial design revolution is over according to Joe Lucas of Lucas Studio. Exposed mechanical details and rustic metals, save for black stainless steel and metals, are on their way out. As Lucas puts it, "Enough of looking like we are living in the garage."
Integrated Spaces
Today's homes are more open—walls no longer separate vastly different living spaces. Design elements must be versatile enough to work in a living room as well as a kitchen, and flow from one area to another. Flooring is especially important. It must be able to withstand spills in the kitchen, life in the living room and look good doing it.
This seamless functionality is also finding its way into another, unexpected space—the bathroom. Where clutter was once king, plush chairs, benches and living room furniture will now reign supreme. Bathrooms in everyday houses will be transformed into relaxing retreats. A change from traditional tile flooring is also in order if you want to create a personal oasis in your home.
Naturally
Natural components are key elements for designers this year. Reclaimed and salvaged woods along with recycled materials will continue to be popular in 2016. Designer Sara Story is looking forward to the Brazilian Modern trend that will incorporate "beautiful sculptural forms and the use of raw materials and exotic woods."
Cork and marble are making a comeback while botanicals are gaining space indoors. Urban gardens and lush greenery are finding their ways into living rooms and bathrooms. Tropical leaves will be featured on everything from printed textiles to door knockers. However, the key is to mix natural materials with metals and textiles to create a personal, individual look.
In fact, personal taste will be a dominate trend in 2016. If you love a certain piece of furniture, painting or style, 2016 is the year to go with it. Designer and author Jonathan Adler agrees, "The best trend I'm seeing is people forgetting about the 'rules' and loving what they love unapologetically."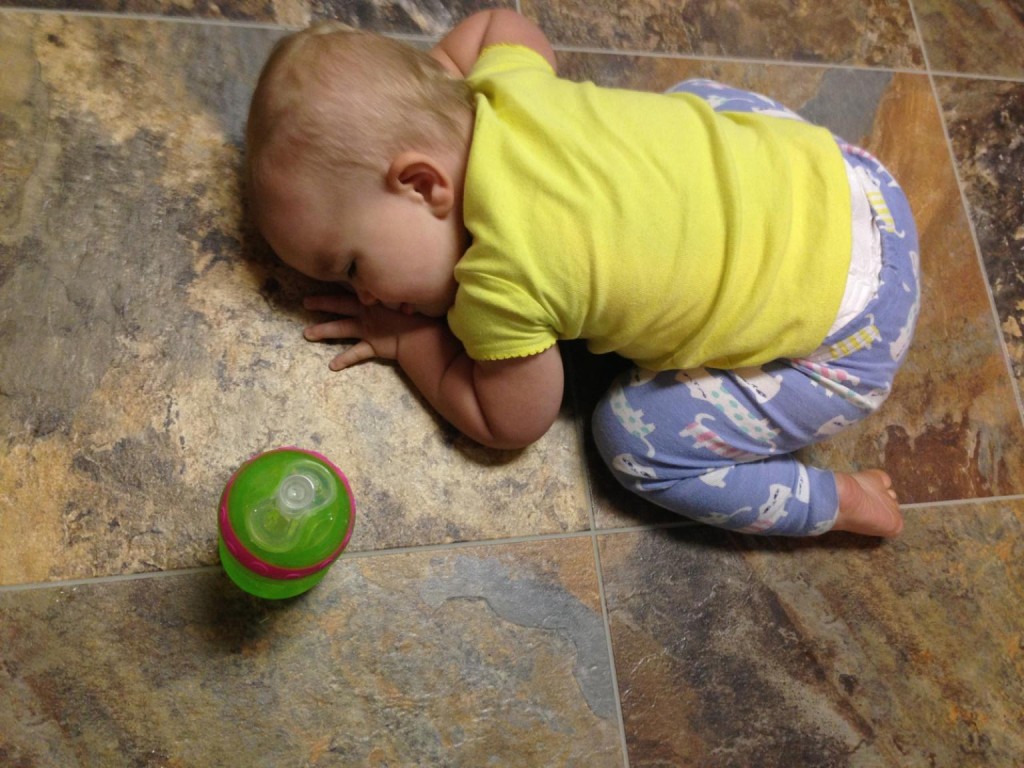 What the heck is LVT, and why does everyone want it? by Dani Gammon
Kid and pet friendly luxury vinyl tile
You've probably heard of LVT, or Luxury Vinyl Tile - it is one of the hottest floor covering products in the marketplace and one whose appeal shows no sign of fading. This is THE floor that everyone wants in their home. So what's all the fuss about?
Our attraction to LVT is driven first by beautiful, nature-inspired styling and the opportunity to bring home an exciting new look. Luxurious materials such as travertine, quartz, and stone have all been faithfully replicated in premium tile. The irregular surface texturing and realism in mineral veining and sedimentary colorations will have you hard-pressed to tell the difference between genuine stone and Luxury Vinyl Tile.
LVT also delivers performance features that make it practical for everyday living. Let's face it, most homeowners don't want to deal with the inconvenience of a high-maintenance stone or ceramic floor – no matter how luxurious it looks – and certainly not when they can get that same look in an easy-care alternative.
Premium tile is designed with cutting edge technology, which provides superior resistance to scratches, stains, and wear and tear from furniture and foot traffic. Its thick, protective wear layer guarantees your floor can stand up to whatever daily life dishes out – children, pets, dirt and water will not compromise the beauty of premium tile. Care and cleaning is basic, just sweep and mop occasionally as needed.
Comfort is another huge plus. LVT looks like stone or ceramic tile and homeowners love that it feels warm and soft underfoot. In addition to a welcoming surface, premium tile also offers good indoor air quality characteristics and won't trap dust or pet dander, helping to reduce the presence of allergens.
Incredibly realistic designs, amazing styling, practically maintenance free with durability and comfort all wrapped up in a beautiful, budget-friendly floor.
What are you waiting for?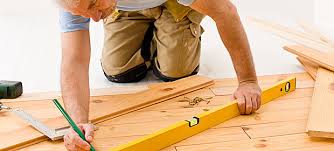 I have a flooring installation scheduled, now what? by Dani Gammon
At A-1 Flooring Canada we train and supervise each of our installers. We demand superior quality and professionalism from our team, and they will take special care of your home. However, there are several things that you can do to ensure a smooth, worry free installation.
Please take care to remove breakables, including crystal, porcelain, hanging art and decorative items. In addition, floor length draperies should be tied up or removed.

Closets and storage areas need to be cleared, and long hanging clothing needs to be removed so that the installers have room to work freely.

Please be sure to have your home temperature controlled for the season with heat or air conditioning. This will ensure that your new flooring is protected. Also, ensure that power outlets in your home are turned on, as installers often use power tools.

Pianos, pool tables and other items that require special care such as aquariums, grandfather clocks, waterbeds, some appliances and large electronics need to be removed by professionals prior to our arrival.
Whether you have decided on hardwood, laminate, carpet, tile or vinyl to complete your home décor, our professional installers will maximize your investment and minimize your inconvenience during the process.
We can't wait to floor you!


Dog vs Floor by Dani Gammon
One of the most common questions that I am asked is "What type of flooring is best for a home with dogs?" As a dog lover and a design enthusiast, I can relate to this question on a very personal level. We all dream of stylish and beautiful floors that are easy to maintain and durable enough to stand up to daily wear. Throw into the mix dogs and cats, toys, high heels, sliding chairs - well you get the picture; our floors take a lot of abuse!
For the client that desires a natural wood floor , I recommend wood species that score high on the Janka scale. Oak, Hard Maple and Hickory are all excellent choices. Lighter colours and strong graining which also happen to be on trend offer visual durabilty and the new matte finishes, handscraping and character finishes distract the eye from minor scratches, dents and imperfections.
If you love the look of wood and desire more durablity, wood grain porcelain is a trend that is gaining traction. We are showing gorgeous long plank porcelains in fashion shades and textures in looks that range from contemporary to rustic. These floors can take whatever your family and four legged furry friends dish out.
For the budget conscious consumer, laminate is an excellent option. This popular floor covering has evolved into a stylish durable option that is available in a wide range of price points and styles. Our favourites are nearly impossible to dicern from natural wood - only your flooring consultant will know for sure! Laminate will provide you with the durabilty and the styles that you desire.
I have left one of the most dynamic and unexpected solutions for a beautiful home for last. Luxury Vinyl - yes vinyl! The commercial market has been using this best kept secret for quite some time - think retail stores, restaurants and public spaces that LOOK like they have hardwood. Now our residential client can take advantage of these beautiful floors that boast unsurpassed water resistant, scratch resistant durablity. I urge you to visit our Design Showroom at 166 Bunting Road in St. Catharines to take a look for yourself. Our flooring experts can answer all of your questions and show the very latest in designs for your beautiful and busy space.
We can't wait to floor you!